FAQ: Hiring in COVID-19 times
Learn how we recruit the best minds in these unprecedented times
Last updated: February 2021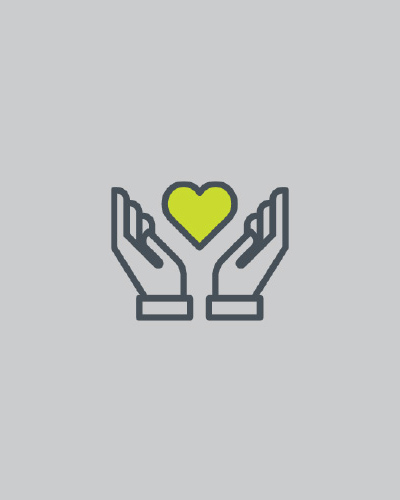 It's an extraordinary time for our world and our industry as the COVID-19 impact continues to affect us all. To navigate this challenging environment, Parexel has a robust global pandemic response effort in place led by members of our Executive Leadership Team. We will continue to monitor guidance from local authorities and act in accordance with those directives. In addition, each country and regional team works with a business continuity plan specific to that location and provides further local guidance. Our focus remains first and foremost on the patients and the health of our 20,000 employees worldwide.
Is Parexel involved in COVID-19 projects?
We are proud to report Parexel has not only adapted to the global challenge presented by COVID-19 but we are leading in the response. Today, our colleagues worldwide are contributing to more than 150 COVID-19-related projects and climbing, ranging from trials of antiviral drugs to Immunomodulatory drugs to vaccines and diagnostic devices. In recognition of these efforts, we recently were named a top-three CRO for market-leading COVID-19 services by Life Science Strategy Group.
Learn more on Parexel's COVID-19 Response page.
Read from our CEO Jamie Macdonald on COVID-19.
Yes. The work we do at Parexel is critical, particularly in a time in which the world's health is at the forefront of the global pandemic caused by COVID-19. We are hiring for roles across the organization. In fact, we are excited to expand our presence in many areas and are hiring for those roles that support the critical work that we are doing.
View all open positions here.
How are interviews conducted?
Interviews are conducted virtually via Microsoft Teams, or phone. Information about the platform and instructions will be provided by our scheduling team. Your recruiter will work closely with you to address any questions and ensure we are aligning based on your availability.
When can I expect to hear more after an interview?
We remain committed to providing timely updates. Leadership is collaborating closely with the recruitment team through the decision-making process. Your recruiter will work closely with you on the timeline and provide frequent updates to you. Please reach out to your recruiter anytime you have questions.
I am being interviewed for an office-based position; will I still need to go to the office?
Our employees are the best judge of what is right for them after assessing their own health, risks, and family needs. We encourage our employees to work with their managers to determine the working arrangement that are right for them while keeping the needs of the business and patients in mind.
Parexel is working in accordance with government and local regulations. We have business continuity plans and technology in place to support our employees. Where offices are closed or working from an office is not permitted, we are equipping our employees with the materials, tools, and information they need to successfully work remotely. For roles that are not able to be decentralized, additional information will be shared with you.
Are Parexel employees equipped for home-based work?
Remote working is not new to us, and FlexJobs recently named Parexel a Top 100 company for remote workers for the seventh consecutive year. Parexel had the infrastructure in place to support a large decentralized workforce and, when the COVID-19 pandemic began, our IT colleagues quickly adjusted to meet the increased needs of additional home-based employees. Since then, Parexel colleagues around the world have adjusted their professional and personal lives to continue to deliver for our customers and patients. While this period of working remotely has had its ups and downs for many, our employees' ability to adapt and continue to deliver at a high level of productivity is truly a sign of Parexel's strength.
If I will be working or start working remotely, how will I receive my computer and related equipment?
The process differs across geographies. Where feasible, materials will be mailed to new hires. In those locations, recruiters will confirm the correct shipping address and coordinate with the line manager to ensure all necessary equipment is shipped and received ahead of the start date.
If there are limitations related to the shipment of equipment in your location, specific information, and further instructions will be provided to you.
Will I be required to go to the office for onboarding?
Currently, our new employee orientation is held virtually. While we miss welcoming new employees in person, we remain focused on ensuring you have what you need to succeed and are successfully integrated into the organization.
In certain locations, local practices may dictate signing paperwork or retrieving materials in person. In alignment with government regulations, the recruiter will work closely with each new hire to make the necessary arrangements and provide specific instructions.
Will Parexel offices reopen and what will it look like when they do?
Parexel will continue to monitor guidance from local authorities and will continue to act in accordance with those directives. As we look to the future, we want to leverage our recent learnings from working remotely and we are currently asking our 20,000 global employees for their opinions to gain their valuable feedback and to ensure we design our future workspaces that work for our colleagues.
How is travel be impacted?
Non-essential travel has come to an end for the foreseeable future. Instead, Parexel is leveraging technology to connect virtually for internal and external meetings. We remain focused on connecting with colleagues, teams, and customers to proceed with our important work.
If you are performing a role that requires travel, your recruiter and line manager will be able to fully address questions on how we are prioritizing the health and safety of our colleagues while also allowing essential travel to proceed.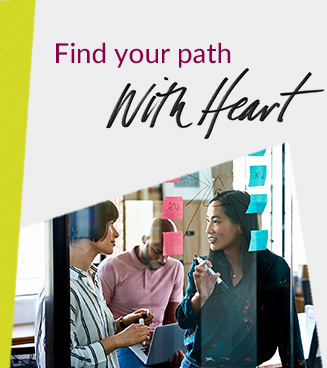 Whether our employees are remote or office-based, collaborating with clients, sites, and colleagues, or diving deep into clinical databases, the end result is the same: a career impacting patients. Parexel strives to embolden and empower its employees to constantly ask what they will impact next?
Find your next opportunity with us! Explore all jobs here.